About Us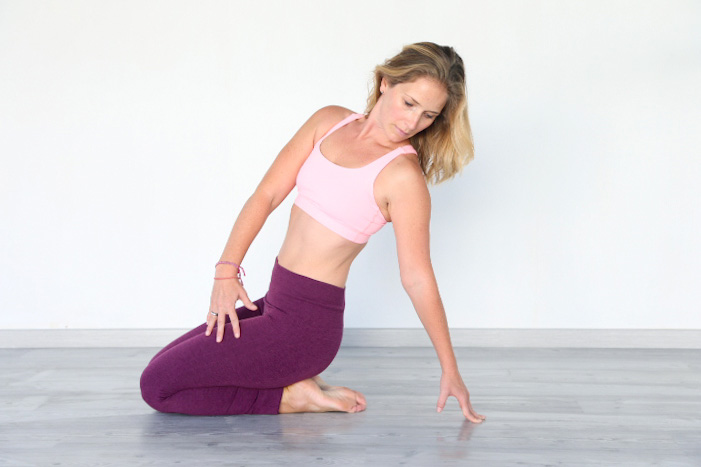 SMA Pilates + Barre is San Miguel de Allende's premier boutique studio.  At SMA Pilates + Barre we take a contemporary approach to the classical work by Joseph Pilates and teach based on the most current science and biomechanics.  We offer Pilates Mat, Reformer and Barre classes as well private or duet sessions.  With top of the line equipment from Balanced Body, SMA Pilates + Barre is designed with quality in mind and offers small classes to give the client more individualized attention to ensure they get the most from their workout.
What is Pilates?
Pilates, originally called Contrology,  is a method of exercises created by Joseph Pilates in the early 20s.  The emphasis of Pilates is on the core (abdomen, lower back, inner/outer thighs and glutes) and the principle that all movement is initiated here and these muscles need to be worked in a balanced way without this it can lead to injuries and constant pain.  Pilates can build your endurance, strength, coordination, muscular balance, flexibility as well as give you better posture.  An important principle of Pilates is concentration which helps you maintain the connection between mind and body.  This practice of concentration will assist you in using the correct muscles during an exercise as well as translate to some helpful brain exercise.  Along with concentration there is the key principal of breath, you must use your breathing to assist you in activating the muscles during the exercises.  Science is constantly evolving and Pilates instruction is adapting for todays body so at SMA Pilates + Barre it is our desire to give our clients a supportive and customized workout that is appropriate for their body.
Reserve your space
This is a small boutique studio and space is limited so it is recommended to reserve your place in class or book your private session through our online booking system.  Walk-ins are welcome but not guaranteed a place in class.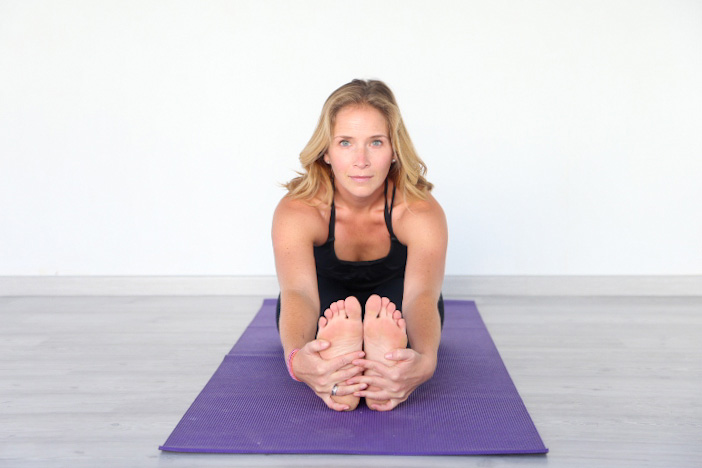 Kaley Parsons
Master Certified Pilates and Barre Instructor
Kaley originally comes from Portland Oregon but as a child lived in San Miguel de Allende and is happy to be back raising her family here.  Kaley has a genuine love for teaching Pilates and a respect for its healing abilities.  Kaley has experience working with clients whose issues range from severe mobility problems, athletes, pre/post natal and to those that are looking to improve their physical health.  With every client, there is an opportunity to learn more about the body and the unique issue with it.  Pilates is gentle but intense and the effects it can have on the body are undeniable.  Kaley has been a practicing Pilates and Barre instructor for the past 10 years, she holds her Comprehensive Pilates Certification through Balanced Body and is a member of their master's program.  Kaley is a certified instructor for both Balanced Body Barre and Booty Barre.
My Teaching Style
My teaching style is creative and challenging.  I personally like a smart, effective and challenging workout that allows me to discover unknown weaknesses and strengths. I teach contemporary Pilates with respect and an adherence to the classical principles.  Everybody will move a little differently and I encourage the clients to discover their best form.  I truly believe in moving smarter not harder so finding proper alignment to access the correct muscles is really important.  I want my clients to enjoy strong, pain-free movement so that coming to class is not just something that they need but something they look forward to.
Rose Alcantara
Pilates Instructor
"Teaching Pilates is the fulfillment of the passion I have for keeping bodies youthful," explains Rose Alcantara. "Drawing on the discipline and knowledge from my dance career and teaching, and the extensive training I have received in Pilates, yoga, and fitness, I revel in designing sessions tailored to each client's personal needs."
Rose particularly likes how Pilates builds synapses to the weaker muscles, building them up and integrating them into the whole muscle structure so that the body isn't relying only on the primary muscles. Pilates results in greater range for the muscles and greater overall flexibility for the body.
Rose has the luxury of viewing each client as an individual, building a personalized strategy that meets their goals but also reflects the confidence she has in their ability to achieve even more. Rose carefully pushes her clients toward levels they had no idea they were capable of achieving.
After a career as a classical dancer and dance-studio owner in the San Francisco area, Rose pursued studies in yoga, personal fitness, and Pilates. She owned two successful Pilates studios, one near San Francisco and later, a studio in Belize.